I understand that it takes hard work and dedication to create a successful business.
I also know the importance of enjoying this one precious life we've been given.
Even if you're passionate about your work and your business – and if you're here I'm sure you are – it is important to have time to enjoy life beyond…
I love being part of what makes a business hum.
I love bringing projects and processes to life.
I love being the 'behind the scenes gal'.
A publisher I worked for some years ago enjoyed telling me that I kept the trains running on time – a crucial component in magazine publishing, and also imperative for all businesses to succeed.
As your Online Business Manager I can help you keep your train running on time – creatively and proactively assisting you in keeping your business running smoothly as you move your business forward, and reach your goals – both professional and personal.
More about me:
My name is Lisa DeYoung. I am a creative spirit. I have an upbeat energy and a thoughtful passion to connect with others. Blending these attributes of my personality with my ability to drive towards a goal with focus and attention to detail is my unique way of working.
Professionally I have over 25 years of experience in marketing communications, publishing production and graphic design management. Over the years I have enjoyed many long-term, collaborative relationships in my corporate positions. Working with these colleagues, clients, and partners to bring processes and projects to life, and to keep essential functions running smoothly (and also dynamic), has been the greatest joy in my career.
Throughout the years I have experienced the industry, and the business world, change with the introduction of personal computers, the Internet, and other technologies. My career and dedication to learning have allowed me to evolve with the latest technologies. I feel my connection to where we've come from helps me to have a broad perspective on where we are and where we're headed.
After many years of working for different corporations, my husband and I moved to a small mountain town to eliminate busy metropolitan traffic from our lives. Small town life has many benefits, including providing me the opportunity to realize my entrepreneurial dream.
Click here to learn more about my journey.


Personally…
I am an avid outdoorswoman and a life-long creative. As I've already mentioned, I love to work hard and play hard – always striving to balance active, art and work. When I'm not helping my clients you'll find me pedaling my bicycle, hiking in the mountains, skiing powder, with pen or paintbrush in hand, or playing somewhere in my Rocky Mountain backyard.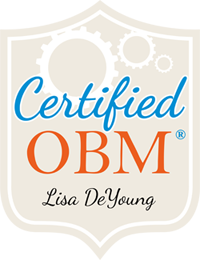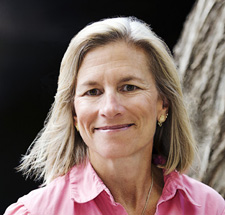 <div align="center"><a href="https://www.workwithava.com/graduates/" target="_blank"><img src="https://www.assistu.com/images/verification_icon_2010_grad_light.gif" alt="Click here to verify at AssistU.com" width="123" height="141" border="0" /></a><!-- [et_pb_line_break_holder] --></div>